R-Tank®
Sustainable Infrastructure: Underground Detention System
R-Tank® stormwater detention/retention and infiltration system provides underground storage of stormwater as an alternative to basins.
How R-Tank® Works
R-Tank® is a scalable underground detention system. The system features a 95% void internal capacity to capture stormwater. Once filled with stormwater, R-Tank® can route stormwater to the drainage system, recycle stormwater for irrigation or infiltrate it into the ground.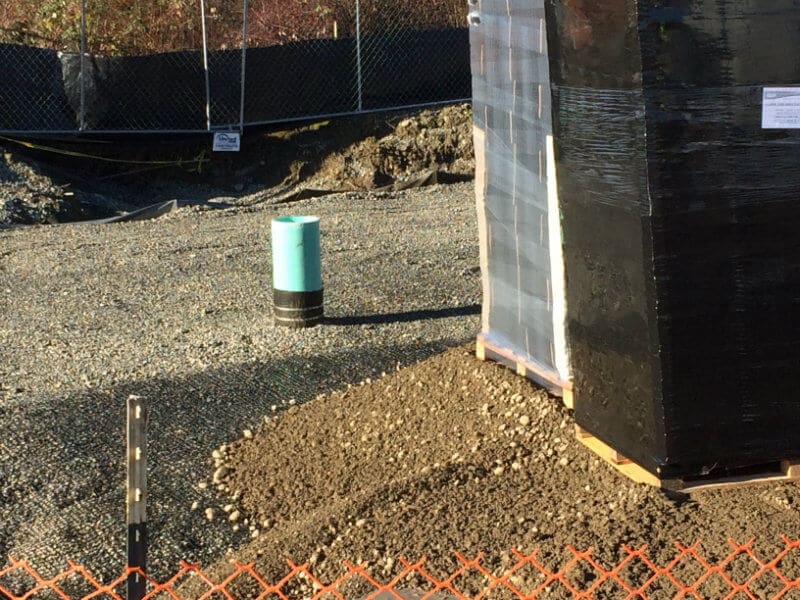 95% Void Internal Capacity
Modular, Scaleable Design Footprints
High Strength, supporting streets and parking lots
Increased Infiltration and Exfiltration
Lightweight and Quick to Install
Permanent and Maintainable Storage
Manufactured with Recycled Polypropylene
Applications
Stormwater Retention/Infiltration
Stormwater Detention
Stormwater Recycling/Harvesting
Pond Retrofits
Dry Wells
Bioretention
Projects with R-Tank®
Have a look at how we've used R-Tank® in the past to create successful projects for our customer
Providing the products needed to prevent flooding at the newly-constructed Bultman Student Center.

Partnering with interfaceh₂o:
Partnering with interfaceh₂o means receiving honest counsel and collaboration. We are a problem solving company that uses our deep industry knowledge to partner with engineers, architects, contractors, and builders to provide custom solutions for projects. We are your complete partner offering CAD services, project layout, material lists, equipment lists, water testing and monitoring.  
Ready to Get Started?
Give us a call at +1 (616) 931-5584 or send us an email to request more information.