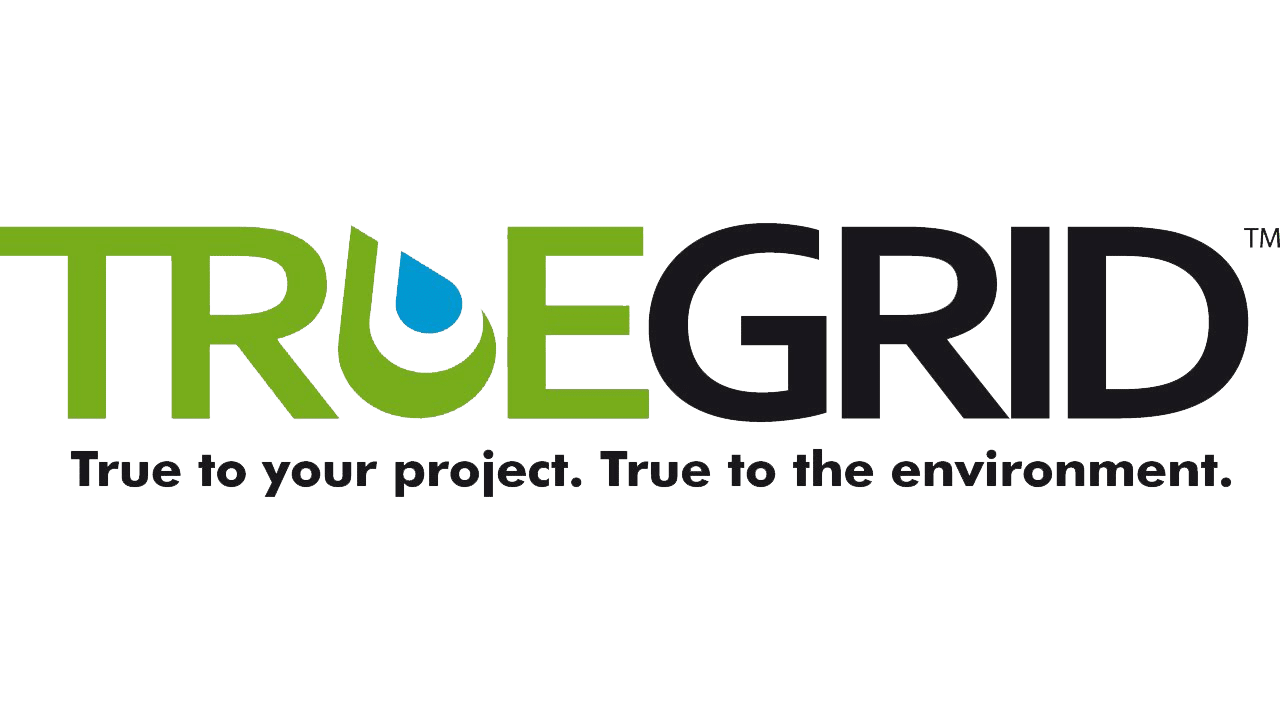 TRUEGRID
Permeable Pavers
Got heavy loads or need help with stormwater management?  Trucks, rigs, or a high volume of automobiles? Commercial, industrial or retail site? Roadway, truck yard or parking lot?  Need to delineate your parking? We have the permeable paver that fits your application.
How TRUEGRID Works
The robust cells allow our 2 lb grid to handle over 1 million lbs per square foot load! No gravel migration, compaction or dust. 100% permeability. The grid can be pressed together by hand, no
tools, no clips. With the integral X-anchors, no staking is needed.
A bottom flange prevents sinking. Other systems are either too flexible & weak & can't handle trucks or traffic; or too rigid because soils move and paving cracks! The S-Flex Joints solve these problems giving our grid the best of both. A versatile design for any climate or soil or weight or traffic load.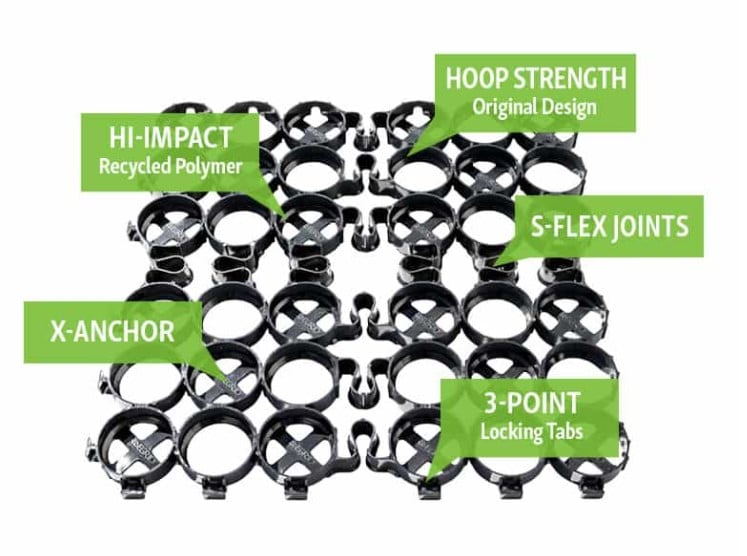 Applications
Erosion Control
Parking Lots
Paths or Trails
And More

Partnering with interfaceh₂o:
Partnering with interfaceh₂o means receiving honest counsel and collaboration. We are a problem solving company that uses our deep industry knowledge to partner with engineers, architects, contractors, and builders to provide custom solutions for projects. We are your complete partner offering CAD services, project layout, material lists, equipment lists, water testing and monitoring.  
Ready to Get Started?
Give us a call at +1 (616) 931-5584 or send us an email to request more information.