Omni Block
Sustainable Infrastructure- Insulated Concrete Blocks
Omni block is an insulated "stand-alone" structural wall system. The patented insulated cementitious masonry unit creates a thermally efficient wall system.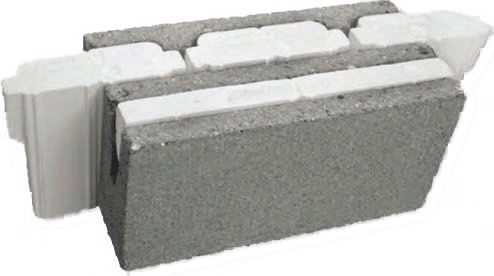 How Omni Block Works
Omni Block is a multi-layered block with cross webbing that creates individual cells filled with foam insulation inserts. It is a stand alone wall system that does not need to be furred, additionally insulated or sheetrocked. Omni Block can be plastered to match sheetrock or left exposed on the interior, exterior or both.
Applications
Residential Homes
Commercial Buildings
Institutional Facilities
Any Climate-Controlled Building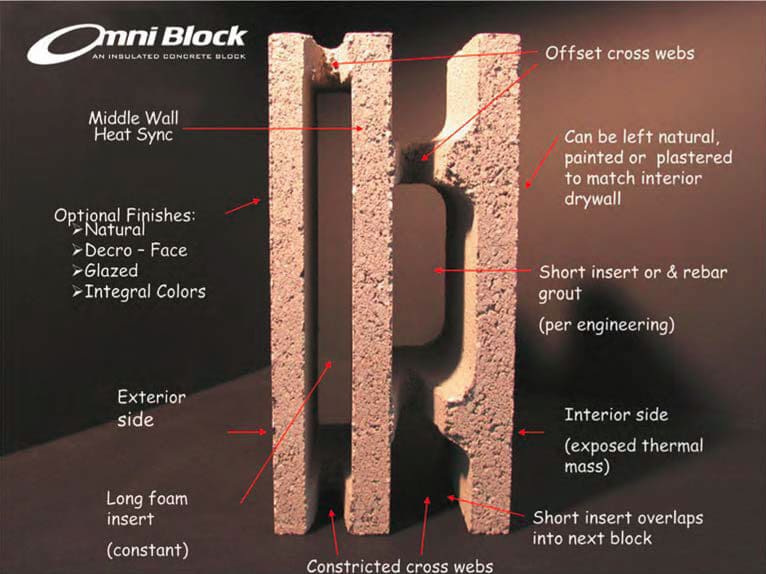 Partnering with interfaceh₂o:
Partnering with interfaceh₂o means receiving honest counsel and collaboration. We are a problem solving company that uses our deep industry knowledge to partner with engineers, architects, contractors, and builders to provide custom solutions for projects. We are your complete partner offering CAD services, project layout, material lists, equipment lists, water testing and monitoring.  
Ready to Get Started?
Give us a call at +1 (616) 931-5584 or send us an email to request more information.