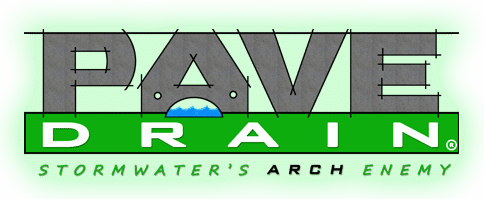 PaveDrain®
Permeable Articulating Blocks
PaveDrain® is a permeable articulating concrete block/mat that creates a performance pavement. PaveDrain features a patented arched reservoir to maximize onsite stormwater capacity during extreme storm events.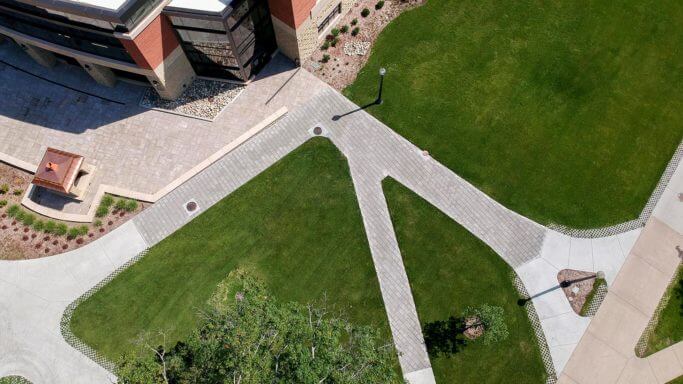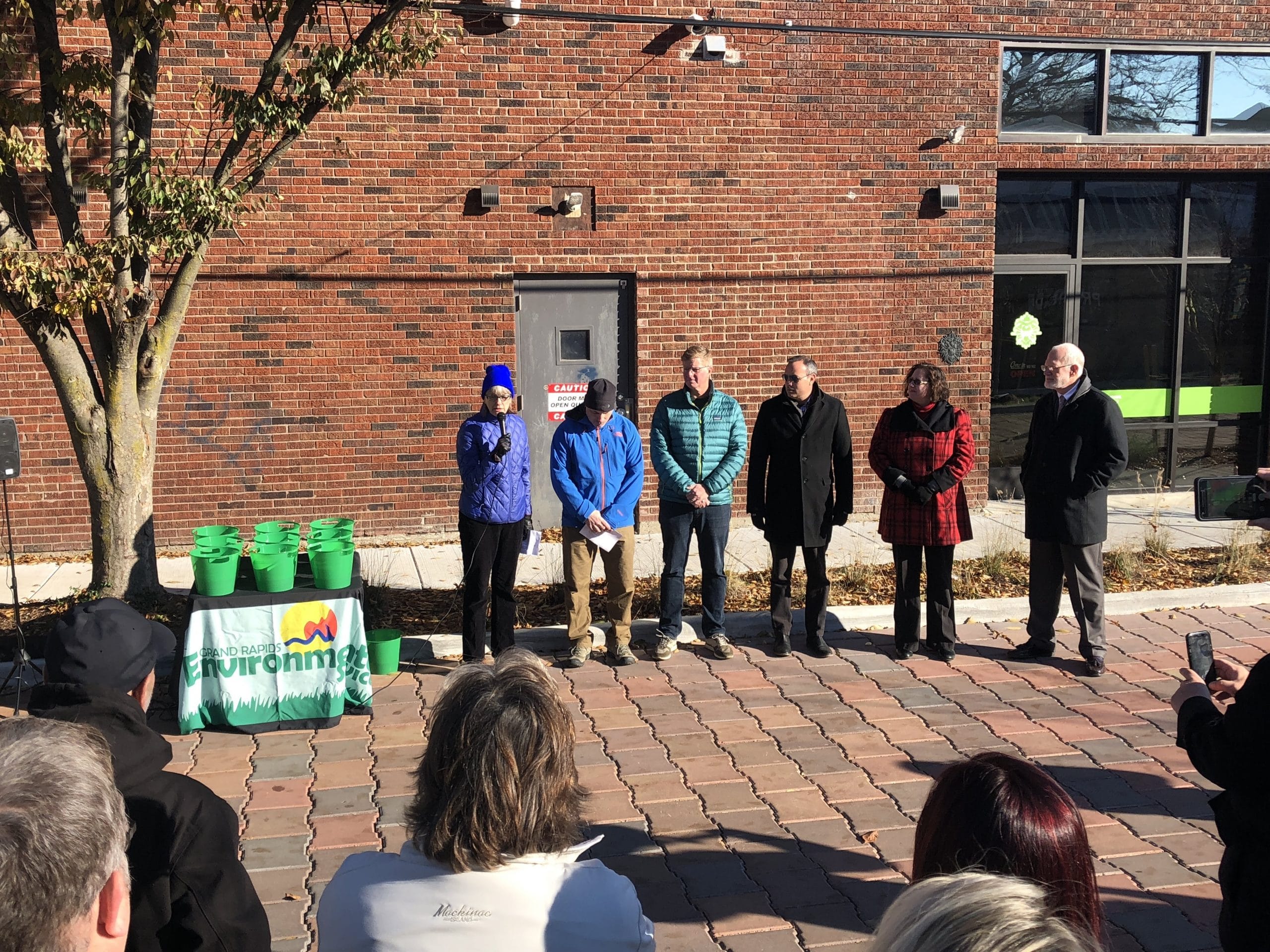 How PaveDrain® Works
The patented design permeable block design allows water to infiltrate into arched reservoirs before absorption into the ground. The PaveDrain System gives water a vertical infiltration path that recharges local groundwater and reduces first flush pollutants.
A.

Permeable materials
B.

4"-8" Minimum compacted bedding stone
C.

 Biaxial geogrid
D.

Engineer approved geogrid or geotextile
E.

Natural Soil

Performance guaranteed to infiltrate 1,000 in/hour per one foot diameter
Fast, economical installation for intersection construction or retrofits of existing parking lots
No seams to catch on blades of a snow plow
Available in multiple mat sizes for customized applications
Regional manufacturing supporting local economies
Adaptable to small areas where retention ponds are not practical
Drastic reduction in the use of deicing salts over traditional asphalt and concrete surfaces.
Installed by hand or with specialized construction equipment in all types of weather for fast, economical installations
Solar Reflectance Index (SRI) range of 36-41 for lighter colored units
Reduces or eliminates traditional infrastructure
Applications
Roads
Driveways
Parking Lots
Sidewalks
Patios

Projects with PaveDrain®
Have a look at how we've used PaveDrain® in the past to create successful projects and bring green infrastructure to our customers.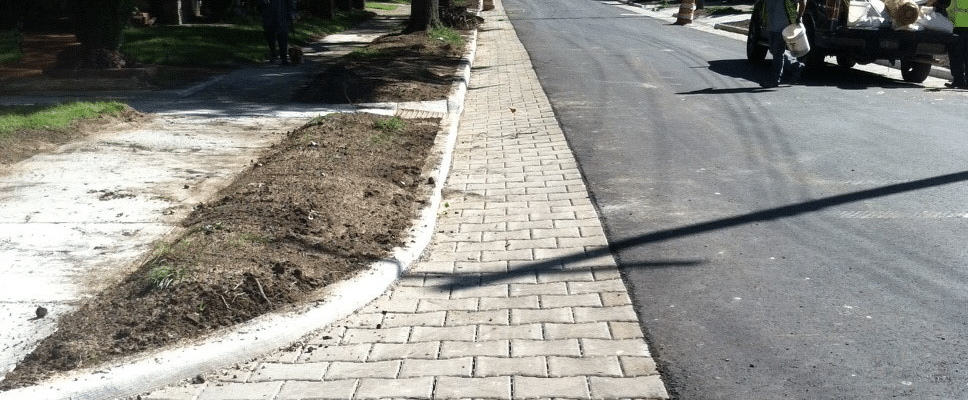 Incorporating innovative green infrastructure projects to help manage storm water runoff more effectively.
Providing the products needed to prevent flooding at the newly-constructed Bultman Student Center.
Developing a solution to capture rainwater and slowly infiltrate it into the ground.

Partnering with interfaceh₂o:
Partnering with interfaceh₂o means receiving honest counsel and collaboration. We are a problem solving company that uses our deep industry knowledge to partner with engineers, architects, contractors, and builders to provide custom solutions for projects. We are your complete partner offering CAD services, project layout, material lists, equipment lists, water testing and monitoring.  
Ready to Get Started?
Give us a call at +1 (616) 931-5584 or send us an email to request more information.