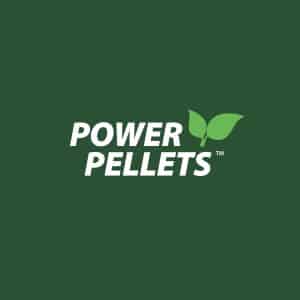 POWER PELLETS
The Solution to Liquid Waste Stream Solidification
POWER PELLETS is a patented blend of organic, repurposed and "select" Agricultural fibers that have been proportioned and blended with a specific population range of polymers to quickly solidify your water based waste stream for transport and disposal.
How POWER PELLETS Work
POWER PELLETS are an environmentally sound, renewable, sustainable, recycled product that plays an even larger role as the proven and cost effective method of reducing your liquid waste stream volumes. Reduced volumes result in huge savings relating to disposal fees, trucking on the front and back end, site storage and labor/mix-off liability in general.
One super sack of our POWER PELLETS crumbles will quickly solidify up to 1,500 gallons of liquid water based waste. Should the liquid waste stream contain a given level of solids resulting in slurry, a reduced amount of Power Pellet product is needed.
Benefits of Using Power Pellets
Increase production & turn time
Reduce Labor Associated with Material Handling
Eliminate Liabilities Associated with Entrained Liquids
Eliminate Fugitive Dust Concerns Caused by Other Drying Agents

Partnering with interfaceh₂o:
Partnering with interfaceh₂o means receiving honest counsel and collaboration. We are a problem solving company that uses our deep industry knowledge to partner with engineers, architects, contractors, and builders to provide custom solutions for projects. We are your complete partner offering CAD services, project layout, material lists, equipment lists, water testing and monitoring.  
Ready to Get Started?
Give us a call at +1 (616) 931-5584 or send us an email to request more information.