Your Partner in Forward Thinking Green Infrastructure and Stormwater Management Solutions
Honest counsel and world-class stormwater management products.
Products
ABOUT interfaceh₂o
Project  Spotlight 
Detroit, MI
Project  Spotlight  Detroit, MI
This Stormwater System Will Keep Pollution Out of Basements and 

The Great Lakes.
Interfaceh2o provided Blaze Contracting with the R-tank, PreTX and Rain Guardian units that were utilized to create the stormwater solutions used on this project.  The Rain Guardian units provided the infiltration while the R-tanks were able to provide the necessary underground storage that will allow the stormwater to be slowly released into the combined sewer system.
Sediment Control & Construction Site BMP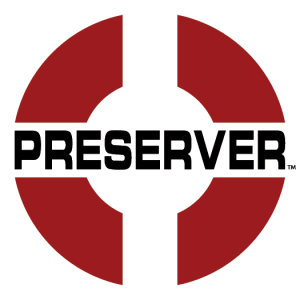 Energy Dissapator and Skimmer 
The Preserver™ is an energy dissipator and skimmer used to meet total suspended sediment (TSS) removal requirements and reduce overall storm sewer system maintenance costs.
The Triton Vault System
Triton Stormwater Solutions supplies the next generation of stormwater chamber management systems. Greater capacity, ease of chamber installation and superior strength make Triton Stormwater Solutions the professionals' choice. In virtually every metric that matters to developers, municipal planners and engineers, Triton Stormwater Solutions chambers offer important advantages over any system currently in use.

Your Agricultural Stormwater Partner
There is no industry as diverse as agriculture and each business comes with its unique stormwater challenges. We can find the right solution, and if we don't have the answer- we will direct you so someone who does.
A Rapidly Deployed Retaining Wall System
Muscle Wall is a portable barrier primarily used to contain or divert water.
Sustainable Infrastructure

Insulated Concrete Blocks
Omni block is an insulated "stand-alone" structural wall system. The patented insulated cementitious masonry unit creates a thermally efficient wall system.
Sustainable Landscaping
Century Root Barrier's high-quality, durable products sustain landscaping in urban environments.
Stormwater Management at Hope College Bultman Student Center
Providing the products needed to prevent flooding at the newly-constructed Bultman Student Center.
Stormwater Management at Amway's Global Headquarters
Developing a solution to capture rainwater and slowly infiltrate it into the ground.
Preventing Soil Loss & Erosion at Sunnyside Hog Farm
Implementing a grass waterway system to stop the soil loss and erosion happening on Sunnyside Hog Farm.
Ready to Get Started?
Contact us to learn more about how Interfaceh₂o products can help you with your green infrastructure goals.