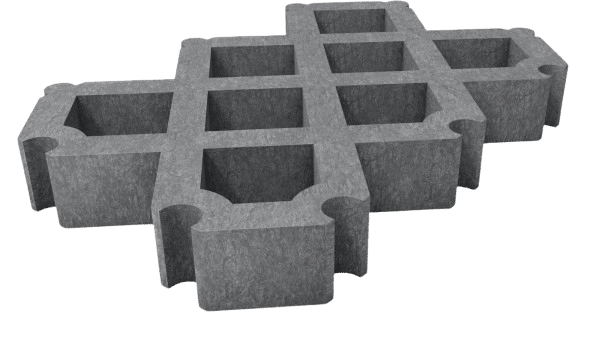 Rain Flow, Heavy Duty Ground Grid
The Permeable & Interlocking Solution For Commercial Parking, Laneways and More
Our heavy-duty ground grids are considerably lighter than concrete equivalents. This makes transport and installation much easier. And with a stabilising interlocking system, our grids are just the job for car parks, lay-bys, farmyards or warehouses.
Product Information
Measurement: 60x40x8 cm
Light weight yet highly resistant to breaking
Cheaper to transport
Easy Installation due to connection system
Fast water drainage
Suitable for load class SLW 60 according to DIN 1072

Partnering with interfaceh₂o:
Partnering with interfaceh₂o means receiving honest counsel and collaboration. We are a problem solving company that uses our deep industry knowledge to partner with engineers, architects, contractors, and builders to provide custom solutions for projects. We are your complete partner offering CAD services, project layout, material lists, equipment lists, water testing and monitoring.  
Ready to Get Started?
Give us a call at +1 (616) 931-5584 or send us an email to request more information.